What is a click-lock floor?
Currently, the click-lock plastic floor or SPC Flooring is a type of floor that is preferred and used in many large and small construction projects.
Structure of wood-texture SPC floor
Currently, when choosing to buy plastic flooring, the majority of customers are only interested in color and price but often forget the equally important factor, which is the structure of the product. Understanding the structure of the plastic floor will help customers grasp the characteristics and structure of the product before deciding to choose the appropriate plastic floor model for the construction space.
Wood-texture plastic flooring on the market today includes two basic types: click-lock plastic flooring and glued-plywood plastic floor. Accordingly, the general structure of most products includes layers as follows: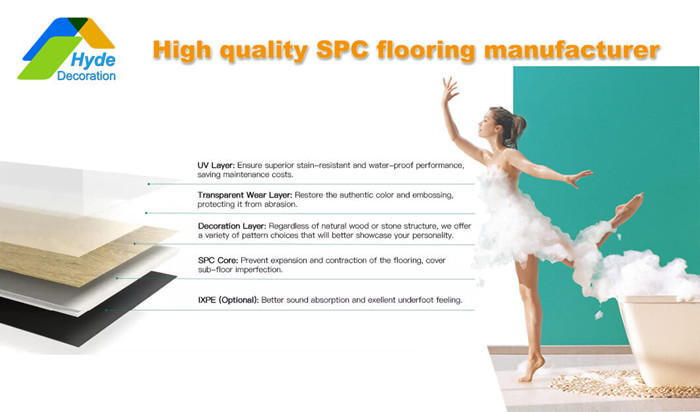 Structure of wood-texture plastic floor:
UV coating: prevent the harmful effects of ultraviolet rays, keep the floor from fading
Wear Layer: transparent from 0.3mm to 0.7mm in thickness, scratch-resistant, keeping the floor always durable.
Decor Film coating: 0.07mm thickness creates fake wood grain color, increases the aesthetics of the floor, anti-slip, waterproof
SPC core layer: thickness from 3.0mm to 5.5mm, including main substances from virgin resin and stone powder … create the long-lasting product for the product.
IXPE / EVA lining: for the floor to be genuine when stepping
Click Lock Easy Installation:
With the lightweight feature combined with modern click-lock technology, AnPro plastic floor is easily installed on any surface. When you need to move to a new building, all installation stages also become extremely convenient and fast.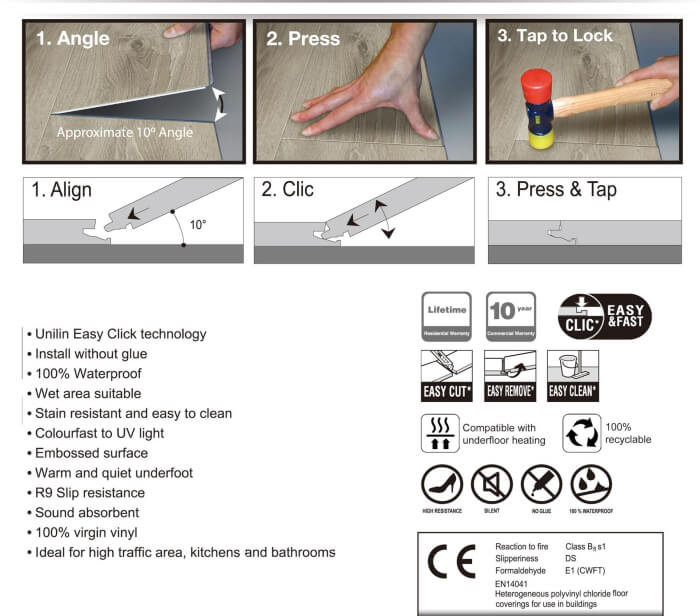 Project Shows: