How to Install The PVC Groove Ceiling Panel
HYDE Pvc ceiling panel Quick Installation:
1 offers the ability to change your room in a quick and cost effective way, without the need for extensive preparation or grouting.
2 can simply cover existing tiles and with a tongue and groove finish is within the reach of the amateur DIY enthusiast.
3 With no grouting, maintenance is easy and your desired look will stand the test of time.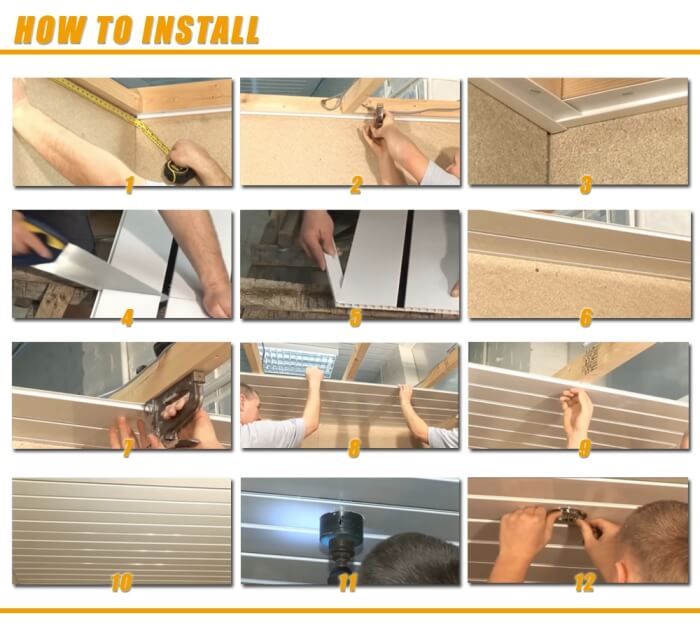 Fix the wooden structures onto the ceiling as below to build the frame before installation the pvc panel (Recommended space between each horizontal wooden battens around 50cm(Aluminum keel also ok )
1.Measure the size of the installation space;
2.3Cut suitable size for U clips /top clips ,install on by screws .
4.5.6.Cut the first pvc ceiling panel's siding soft tongue, make it close and insert to the clip,with screws on pvc ceiling panel and wood keel with 50cm distance .
7.8.9 same steps to put on screws and insert the pvc ceiling panel .
10.11.12. Make the hole on pvc ceiling panel as need to install the light .