What's the PVC Vinyl Siding?
PVC vinyl siding is a modern manner of finishing the external façade. It features a beautiful appearance and provides easy assembly and use.

This "dry" technology allows assembling vinyl siding through the whole year round regardless of weather conditions

It is used for decoration and weatherproofing, imitating wood clapboard, and used replacing your old exterior wall, materials like aluminum composite, wood, ceramic, or fiber cement.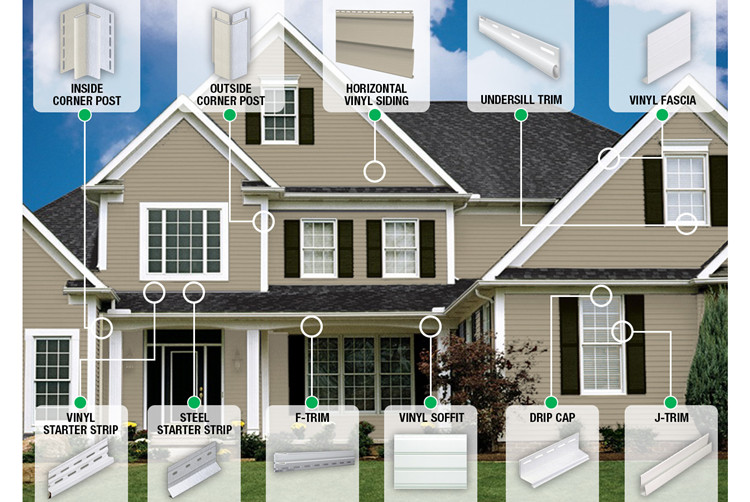 The facade made of high impact resistant polymer does not decay like wood and does not rust like metal. Resistant to mechanical impacts and weather conditions. Its shape and structure of connections provide tightness, so no moisture shall get inside, at the same time walls can "breath". Such a facade does not require any maintenance. Periodically, siding may be washed with water and any detergent to remove dirty places and to restore a new and clean appearance

Approximately 90 percent of its weight is UPVC resin, with the remaining 10 percent being ingredients that impart color, opacity, impact resistance, flexibility, and durability. It is one of the most commonly installed exterior cladding for residential construction in western countries.
Versatile, affordable, and easy to maintain,pvc vinyl siding is ideal for homeowners who desire the beauty of a freshly painted wood finish without the time-consuming maintenance. The durable panel is fortified with a rolled nail hem for an extra-strong wall attachment and top-to-bottom beauty.Featuring best-in-class materials and cutting-edge technology, we performance engineered to withstand harsh weather elements. It's also friendlier to the environment than many other siding products, making it a great choice today and for generations to come.