Can the bathroom also use the Spc floor ?
Bathroom not only to meet the needs of life, but also to meet the aesthetic needs, from the flowing lines of the wall, texture clear and beautiful high-grade gray SPC floor, to the wooden storage design, space modeling unlimited personalized, simple atmosphere, but there is no lack of high-grade beauty.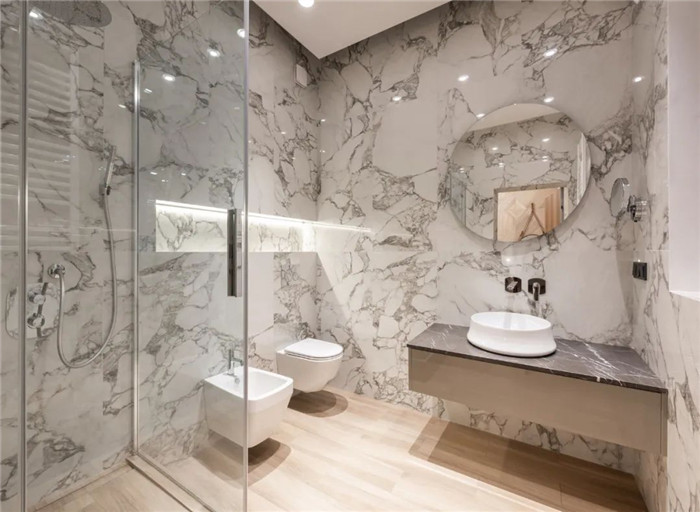 Wood color is the most vivid embellishment of the bathroom, which easily weakens the sense of closeness of the space, so that the extremely hidden living space can feel the natural vitality at will, and obtain a very rich space emotion in the minimalist color tone.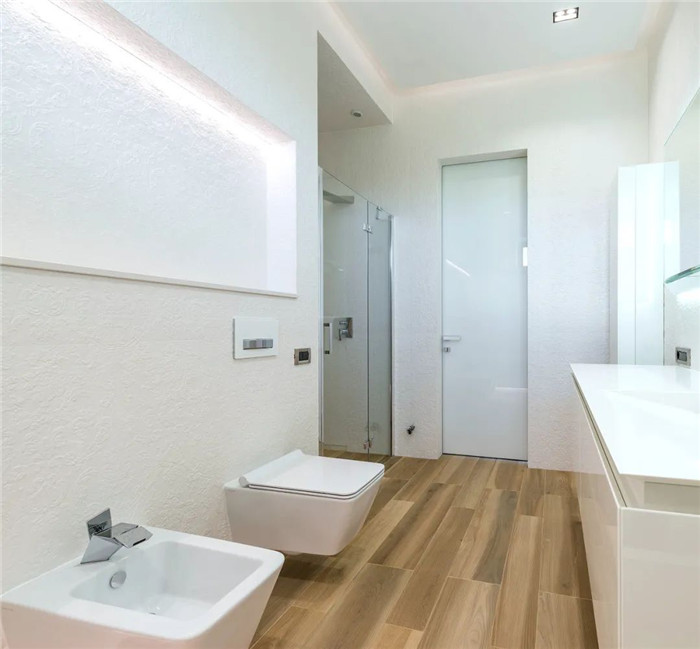 Bathroom as the most private area in the room, in the past we pay more attention to its practicality. With the development of the times and the improvement of t
he concept of home, contemporary people pay more attention to the quality of life, and the requirements for the toilet are no longer practical, but also visual and sensory experience.