Comaprison Among LVT & SPC Floor
As more and more poeple get to know about PVC floor, and we divided pvc floor into three types-LVT, WPC and SPC floor. Some customers are confused that what is the difference between them. Here we are going to analyse these three kinds of PVC floor.
Tpye One: LVT floor(Luxury Vinyl Tile)
HYDE luxury vinyl floor offers the look of real wood or tile with the exceptional durability and performance that only a luxury vinyl floor can provide. Due to the feature of 100% waterproof, it can be installed where ever in kitchens, basement even full bathrooms.
LVT Flooring Structure: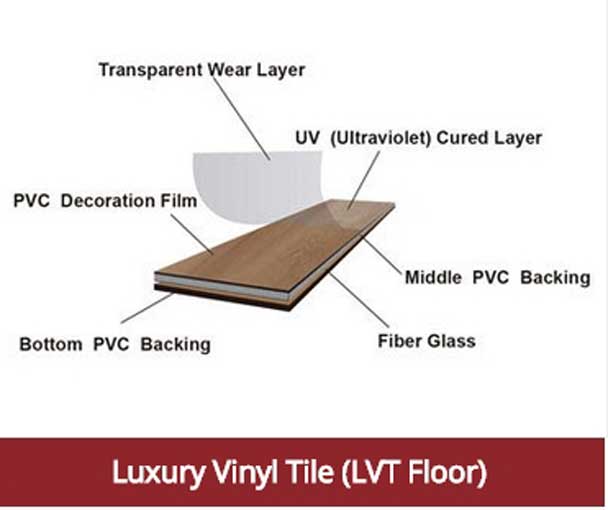 Lvt Floor Information:
LVT Click: 6"×36"/6"×48"/7"×48"/9"×48"/12"×24"
Total Thickness: 3.2/4.0/5.0mm
Wear layer Thickness: 0.15/0.3/0.5mm
Type Two: SPC Floor(Stone Plastic Copmosite)
HYDE SPC floor is designed to exceed. The main component is lime stone (calcium carbonate)+ PVC Powder + Stabilizer. Different from regular vinyl floor, there is no plasticiser inside, so it is more environmentally friendly. SPC flooring mainly structured with the UV Coating , abrasion wear layer ,decorative film and core board.
SPC Flooring Product Structure: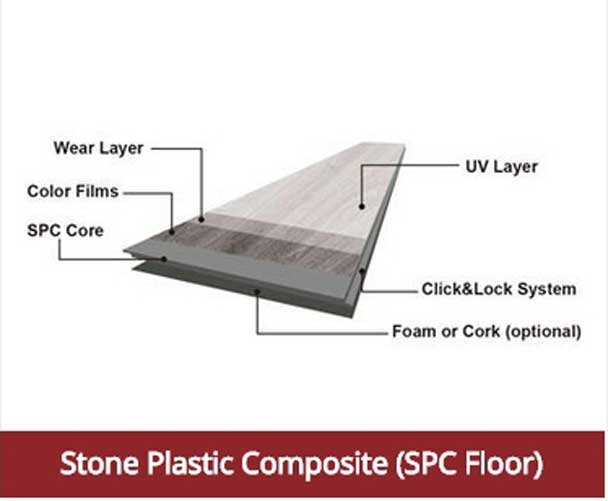 Spc Floor Information:
Size: 6"x36"/7"×48"/7.2x48"/9"x48"/12"x24" or customized
Total Thickness: 4.0/4.2/4.5/5.0/5.5/6.0mm
Wear layer Thickness: 0.3/0.5/0.7mm
Capibility Comparison Between LVT&WPC&SPC floor: